Check Out The Latest Books By L. P. Brezny!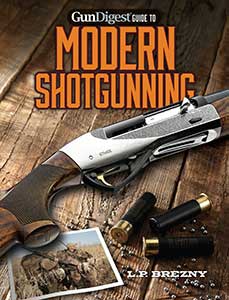 The Gun Digest Guide to Modern Shotgunning by L.P. Brezny explores the recent popularity of and fascination with shotguns and shotgun sports, from clay bird competitions and hunting, to home- and personal-defense uses, as well as their general affordability sparking interest from gun buyers. Learn more about these applications, as well as shotgun accessories for self-defense, hunting, and target shooting. Discover a variety of shotgun ammunition choices, from .410-bore to 10-gauge, and get action breakdowns for every type of the popular firearm-pump, semi-auto, and double-barrels. Whether you've owned a shotgun for one year or ten, or are just interested in the firearm and its applications, this gun guide is sure to expand your knowledgebase of the popular and versatile shotgun.
Learn the ins and outs of the flexible and dependable shotgun, with a focus on real-world field-testing examples Brezny has been exposed to and participated in. Get real-world, practical information on choosing the best shotgun, available options for shotshell load designs, expected lifespan of your firearm, top performers for competition and general-purpose shotguns, and much more. With this expansive guide, find out what's new in shotgunning, and what's ultimately pushing modern shotgun technology today.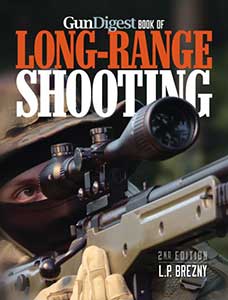 With the Gun Digest Book of Long-Range Shooting, 2nd Edition by L.P. Brezny, get up-to-date with the most recent advances in guns and gear to extend your range for hunting, informal target shooting, and formal competition shooting. This second edition also explores special competitive shooting events, like the 3-gun competition and rifle golf 1000-1500-yard games, addressing their recent explosion in popularity. Additionally, discover new tools for long-range shooters both in the field and on the firing range, with coverage of new developments due to advances in military applied combat theory. Whether you're interested in long-range shooting technology, technique, or competition, this updated edition has something for everyone!
To Get Your Copy, Contact Metrogun Systems:
Metro Gun Systems
P. O. Box 529
Piedmont SD 57769
(605) 787-6321
Email: lpbrezny@yahoo.com